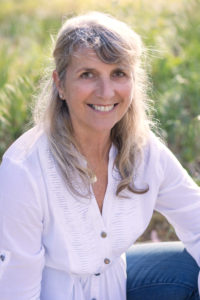 Sherry Cassedy, JD, MA, offers spiritual guidance, yoga instruction and seasonal retreats on spiritual topics.  See also Sacred Threshold She is also a licensed minister and works with couples in preparing and officiating marriage ceremonies.  Ms. Cassedy has practiced law and mediation for over 35 years and continues her work in dispute resolution, Threshold Resources.  She has also served as adjunct faculty at Sofia University (formerly the Institute of Transpersonal Psychology), and in the Religious Studies Department at Santa Clara University.  In addition to her Law degree, she has a Masters in Transpersonal Psychology with a Certificate in Spiritual Guidance.  Sherry weaves the wisdom gained through all of her life's work into her teaching and spiritual guidance.
Teaching:
Yoga

Chrysalis Studio individual offerings
Pleasure Point Yoga (pleasurepointyoga.com):

Morning Satsang, Mondays 7:30 to 8:30 a.m.;
Visiting Teacher for Sutra study and Yin Yoga.

Yoga Hanalei (yogahanalei.com):

Visiting Teacher for Morning Satsang and Teacher Training.
Adjunct Faculty:

Institute of Transpersonal Psychology, MA program, "Law & Ethics", 2007-2013.
Santa Clara University, Religious Studies Dept., "Theology of Marriage", 1999-2004.
Grief Presentations:

Grief as Spiritual Journey, Grief Relief TV, Palo Alto, June 2014
"Our Experience of Suffering in Culture and in Faith", St. Thomas Aquinas Parish, Palo Alto, May 2012
Teen Suicide Inter-Faith Panel, Palo Alto, September 2009
 Lenten Witness, St. Thomas Aquinas Parish, Palo Alto, April 2001
Spiritual Retreats Organized and Offered by Sherry:

"River Flow: Journey of the Sacred Feminine" Full-Day Retreat 2019
"Our Bodies, Our Souls" Full-Day Retreat 2019
"Invitation of the Heart: An Advent Retreat" 2018
"When the Heart Waits" 4-week Advent Retreat 2006
"Companions on the Journey" 6-week Lenten Retreat 2002
 "Women at the Well" 6-week Lenten Retreat 2001
Education:
A.B.    Stanford University 1978, Major course of study – Human Biology
J.D.     Georgetown University Law Center 1983, Magna Cum Laude
M.A.   Institute of Transpersonal Psychology 2006, Spiritual Guidance Certificate
Legal Employment History:

Threshold Resources 2005 – present
Lakin Spears, LLP, 1988– 2004
Brobeck, Phleger & Harrison, 1985-1988
Congressional Caucus for Women's Issues, US House of Representatives, 1983-1985

Other:

Certifications:

Certified Yoga Instructor, Yoga Alliance, 2011
ITP Spiritual Guidance Certificate, 2006
Rose Ministries Licensed Minister, 2005
San Jose Diocese Marriage Preparation Certificate, 1996
Certified Family Law Specialist, 1992
Awards:

ITP Community Engagement Award, 2010
AAML Fellow of the Year, Northern California AAML, 2008
Best Lawyers in America, 2003
Revson Women, Law and Policy Fellow 1983-1984
Non-Profit Boards:

Co-founder and Board Member, Tanzania Health and Education Mission (tzmission.org), 2007-2013.
Board Member, Overcoming Barriers, Inc. (overcomingbarriers.org), 2011-2017.
Personal:  Ms. Cassedy is married to Matthew J. Sullivan, PhD.  They have three children, Tyler, Cassedy, Timothy (deceased 2010), and three blessed grandchildren.